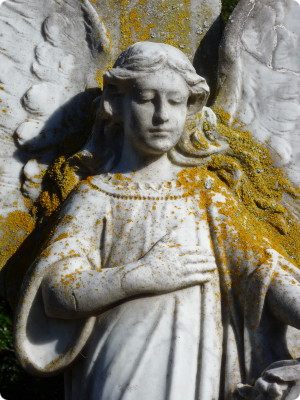 We established Broadbent & May in 2011 for families seeking an alternative, those wanting affordable environmentally sound options, wanting to participate in some or all aspects of the funeral arrangements and wanting locally crafted solid wood coffins or shrouds.
At every opportunity we've aligned with suppliers with similar principles. All our coffins and urns are either of solid wood construction, sourced from sustainably managed forests or natural composite materials.
Each coffin is trimmed in natural fibres – cottons, linens or pure wools.
We're Your Wellington Funeral Guide
We understand this might be the first funeral you've had to arrange, and you've got questions, lots of questions, that's why this website is full of information so you can do your own research at your own pace. However, if you'd rather talk things through – please don't hesitate to call us.
Full Service Funerals
We'll capably take care of the entire event if you find you need to focus your energies elsewhere. We will meet with you wherever is most convenient to discuss the funeral arrangements. We will manage all the bookings and administration. We will take full care of the deceased. We will organise the celebrant, newspaper notices, flowers, music, service sheets, audio-visuals and catering after the event. We will attend and oversee the burial or cremation.
Family-led Funerals
We recognise that some families want to be more hands-on, choosing to actively participate in all aspects of the funeral arrangements; taking responsibility for the care of the deceased, building the coffin, creating their own funeral ceremony, providing floral tributes from home gardens, family recitals, home baking and using their own vehicles for all transfers. We will offer suggestions and options throughout.
Whether the death was expected or sudden we offer support, advice and resources. We can help with planning and logistics, suggest venues and recommend service providers.
Digital Departure
With international travel currently restricted due to the 2020 Pandemic, families and friends are unable to attend funerals in New Zealand. So, we've created a virtual option. We can facilitate an online funeral, incorporating many of the elements you'd expect at a physical funeral: eulogies, tributes, photos, videos, memorial pages and 'break out rooms' to catch up and share memories. Digital Departure. 
DIY Funerals
Broadbent & May recognises that more families are choosing (legally) to arrange funerals without engaging a funeral company. If you are confident you have everything in hand but have a few questions or need a coffin or to hire equipment – contact us.